Upcoming events:
Trial Week - Enactus (board) member
Week 22 | May 30th - June 3rd
Register here!
https://forms.gle/jVi48X8VJnTUR82f8

National Exposition
Location: Jaarbeurs, Utrecht
June 3rd | 12:00 - 17:00
Enactus Eindhoven has several vacancies open for several teams!
If interested, send us your CV and motivation letter in the email that is
mentioned in the posts!
Or apply via LinkedIn with the button below!
VICE-CHAIR
As the Vice-Chair of Enactus Eindhoven, you will be responsible for the administration of the documents including the minutes of the meetings. You will also be the right hand of the chair in times of need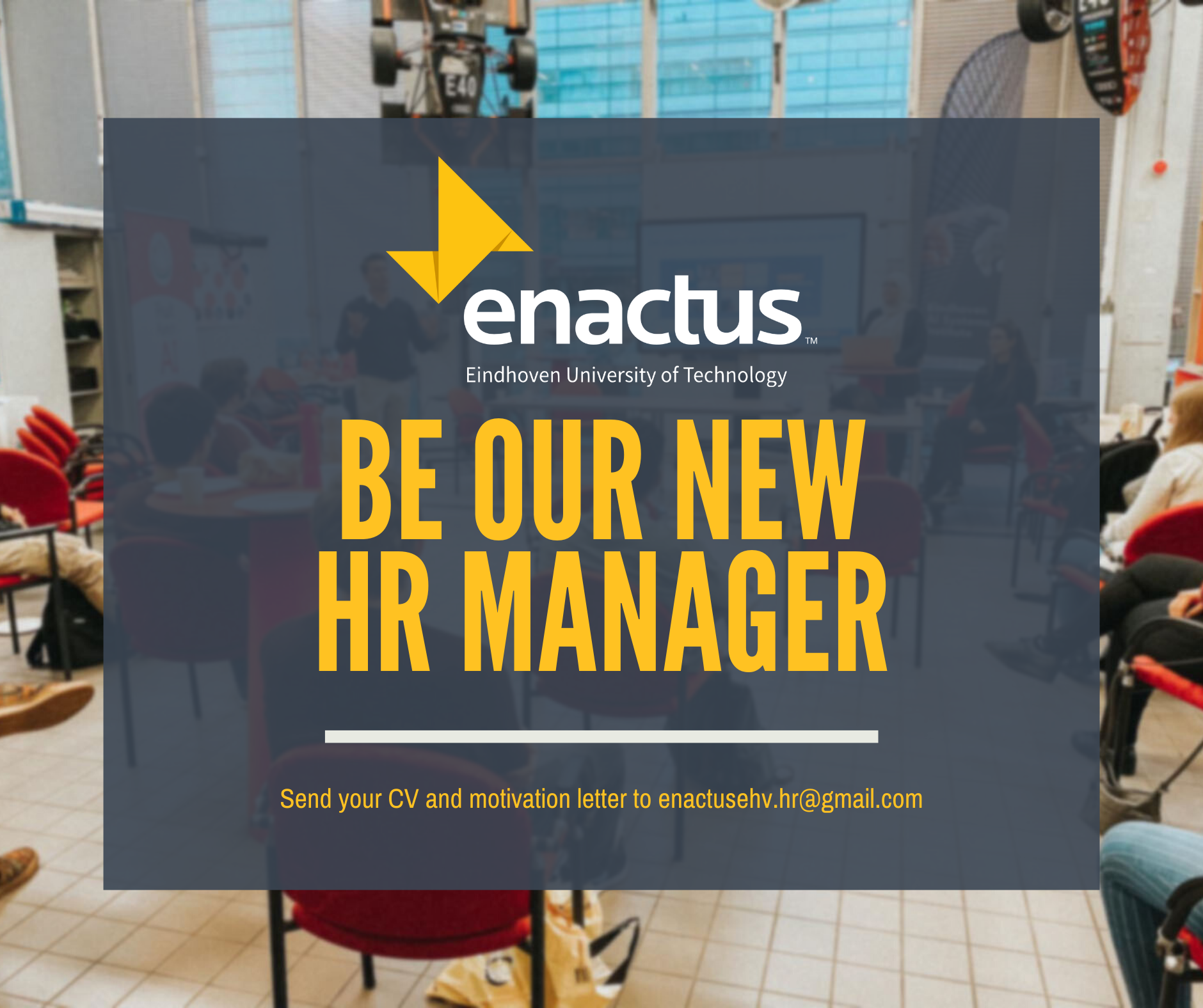 HR Manager
As the HR Manager, you take on the tasks that concern recruitment of new members as being the contact person of all the Enactus Eindhoven members. You will also take vare of the personal (skill) development of the members.
PROJECT MEMBER
As a Project Member, you will contribute to one of our start-ups, as we call them. Each of these start-ups has their own vision and goals and have different vacancies as well. For more information about the start-ups, press the button below!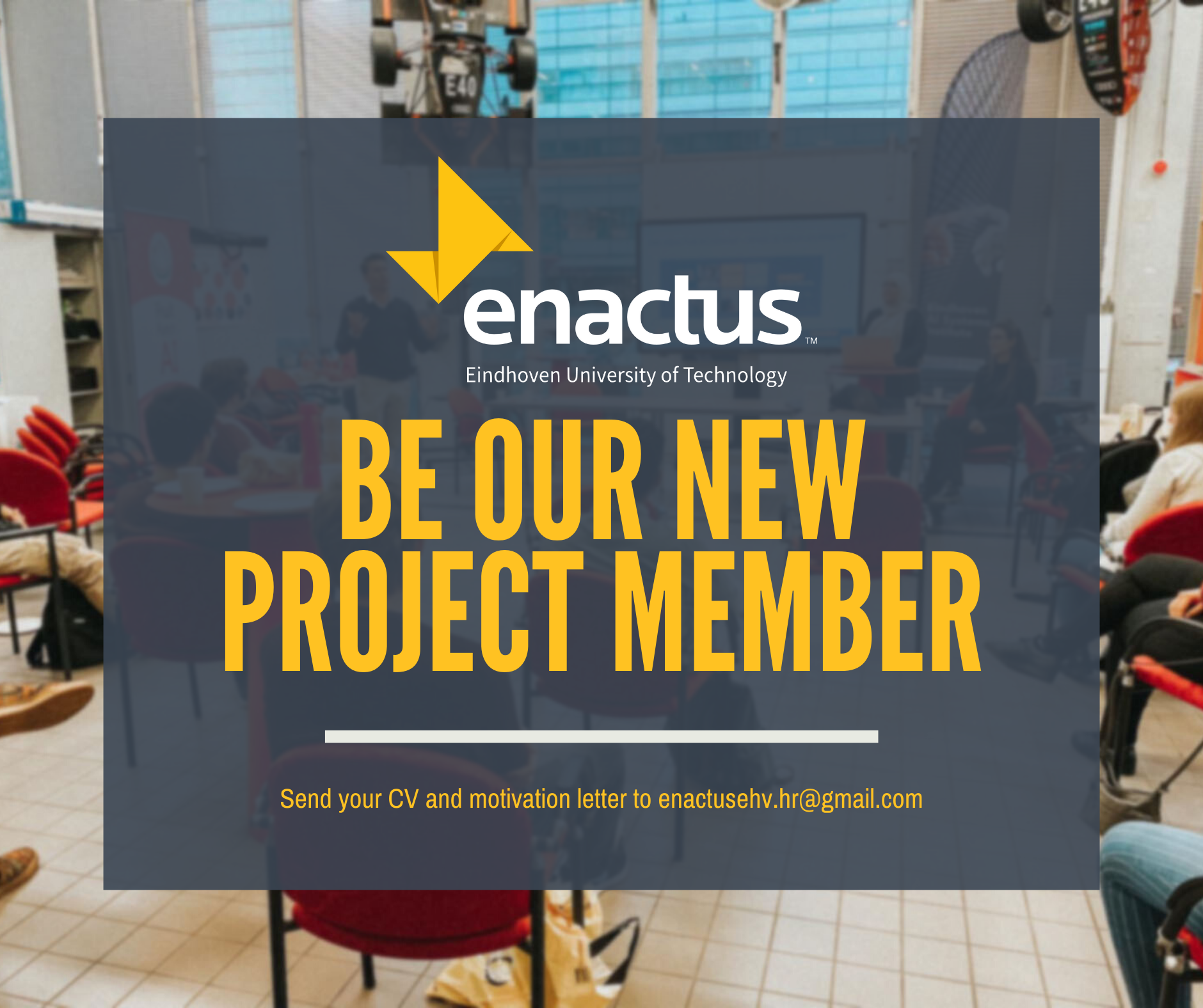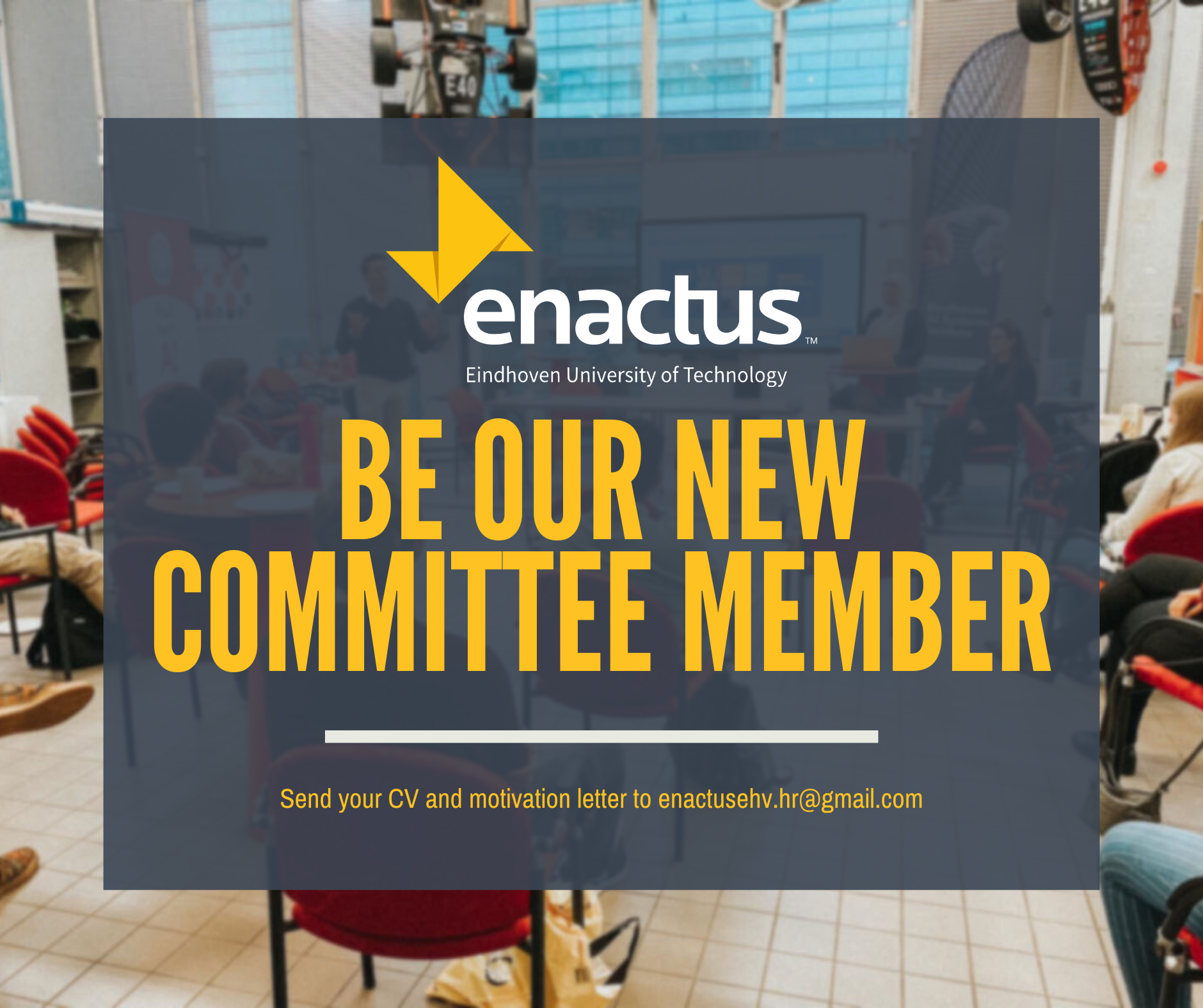 Committee Member
As Committee Member you will help one of our committees!

Marketing Committee: helping out our Marketing Manager in the fields of Social Media posts, business strategies, logos, and many more!

HR Committee: helping out our HR Manager with the tasks of recruiting, member care, and working on workshops that help with the personal development of the members!